Bekasina

women's hunting clothes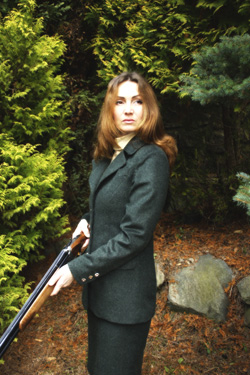 It doesn´t matter, if you go hunting, walking with your hunting friend or just accompanying your partner to official hunting social event.
We know, that every woman will stay behind her demands for elegance and functionality in any situation. Forget uniforms and mass production.
Bekasina will deliver to you representative look, natural materials and ellegance inspired by tradition of European hunting clothing.
Unique, hand sewn models made of premium materials, will bring you pleasure while hunting or participation on social event..
Appreciate elegance, premium quality and hand-crafted feel of Bekasina brand....